The impressive SS Arabic was built in the Belfast shipyards of Harland and Wolff for the illustrious White Star Line. She was launched 18th December 1902 and made her maiden voyage on the 26th of June 1903, sailing from Liverpool to New York via Queenstown (Cobh). For 12 years she dutifully served the same transatlantic route until a fateful incident would see her sunk 80 km south of Kinsale, an event that would leave 44 dead and would for a time reshape German war engagement policy.
On the 19th of August 1915 the SS Arabic was heading out on her usual route from Cork bound to New York. Just four miles off Cape Clear the German submarine U-24 struck the ship with a single torpedo without warning. In under 10 minutes the Arabic had sunk taking with her 44 lives. The other 380 passenger got to the lifeboats in time and were saved thanks to the courageous Captain Finch and his brave crew.
The attack caused uproar and led to protests in the States by Americans who were outraged by this unannounced attack on a passenger ship. Three months earlier, another passenger ship RMS Lusitania had been sank in and around the same vicinity by another German submarine. The US President at the time, Woodrow Wilson, issued a statement saying if the investigation into the incident indicated that it had been a deliberate German attack than the US would sever relations with Germany. If it proved not to be deliberate then negotiations were possible.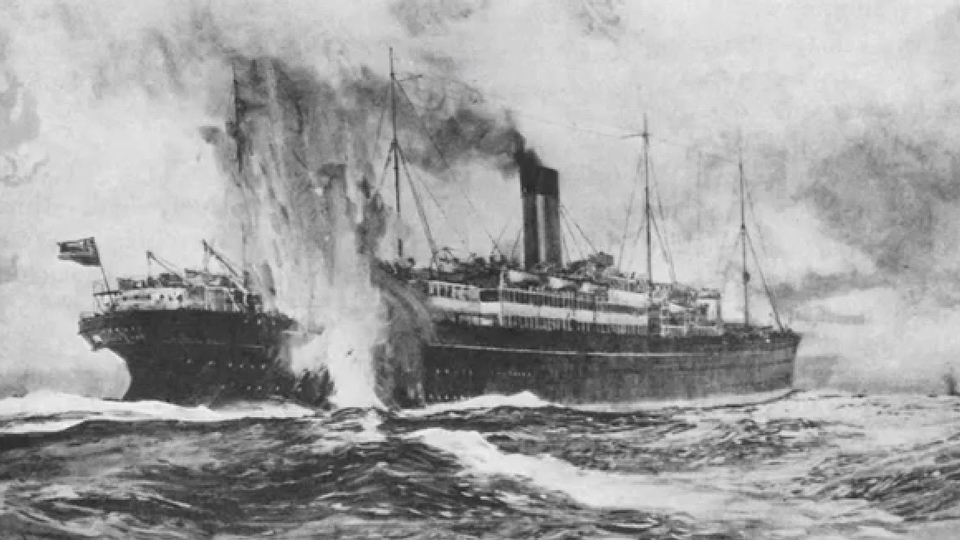 The commander of the U-24 claimed the SS Arabic was zigzagging at the time and he believed she was trying to ram the submarine. So the US Secretary met with the German Ambassador and the Germans pledged to end unrestricted submarine warfare. They instructed submarine commanders not to fire upon passenger ships without warning and they would save lives, provided they do not flee or resist.
The Germans would keep up this promise until 1917 when they would eventually backtracked. This was one of the final defining factors that lead to the US declaring war on Germany and entering the First World War on 6th of April 1917.