Autumn's here and there lots of events to check out around the coast! Seafood lovers, adrenaline junkies and coastal enthusiasts will all find something fun to do this September.

Here are our top coastal events worth checking out this month: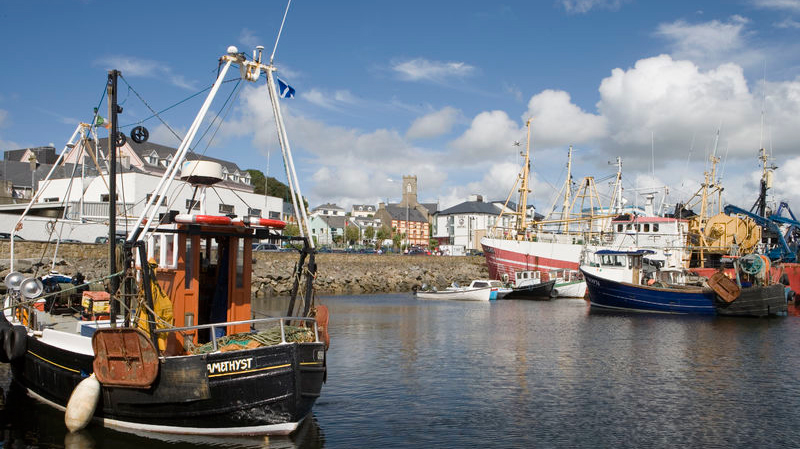 1. Hooked Seafood Festival | Killybegs, Donegal, 1st September
This celebration of seafood will return to the fishing port of Killybegs Co. Donegal with a great programme of events including cooking demos, cook-offs and of course plenty of tasty local seafood.
Find out more: Hooked Killybegs
2. 99th Annual Dublin City Liffey Swim | 1st September
Hardy souls need only apply! If you are feeling brave enough, why not take a dip in the iconic Liffey and join in the 99th annual Dublin city swim. If you'd rather stay dry join in on the fun by gathering on the bridges to cheer the swimmers on.

More info: Liffey Swim
3. Air Waves Portrush | 1st – 2nd September
Experience two days of awe-inspiring air displays against one of the most iconic coastal backgrounds Northern Ireland has to offer. On the ground, there will be a number of interesting exhibitions, markets and entertainment to keep the whole family happy.

More info: Air Waves Portrush
4. Meet the Diver from Operation Stone & Pots | Galway Atlantaquaria 5th September
Meet a group of divers who will be taking part in a project to clear our waters of discarded and lost fishing gear at Galway Atlantaquaria on Wednesday 5th September.

The divers will be talking about Operation Stone & Pots, a ghost gear removal operation which will start on the 3rd September.
Find out more: Operation Stone & Pots
5. Ocean Film Festival World Tour | NCH Dublin 13th September
The annual Ocean Film Festival is heading to the National Concert Hall in Dublin for an evening of the world's most amazing ocean films, from both above and below the surface.
The series of short films shows off the amazing wonders within our oceans and also raises awareness about the threats our ocean faces.
Find out more: NCH
6. Cleans Coasts Big Beach Clean | 14th – 16th September
Clean Coasts annual Big Beach Clean weekend returns from the 14th – 16th September. Around the country hundreds of beach cleans will be taking place – so join in or grab a few friends and register your own beach cleaning event!
Find more: Clean Coasts
7. Culture Night | All around the country 21st September
Culture night has fast become an annual highlight. It's a countrywide celebration of art, creativity and culture. Across the country, hundreds of free events are taking place in with music, art, dance, theatre and everything in between. A number of museums, galleries artists studios and cultural centres will be open late and free to the public. Check out their website for a full list of events happening in your area.

For more info: Culture Night
8. Harvest Moon Festival | Hook Lighthouse 22nd September
Hook Lighthouse is set to host its third annual Harvest Moon celebration on Saturday, September 22nd. Visitors can enjoy watching the sunset and the harvest moon rise over Hook Peninsula beneath the protective beam of the world's oldest intact operational lighthouse.
Find out more: Hook Lighthouse

9. Galway Oyster Festival | 28th – 30th September
Welcome to the oldest oyster festival in the world and the most internationally recognised Irish festival after St Patrick's Day. One of Europe's longest-running food extravaganzas, the Galway International Oyster & Seafood Festival is one of the biggest on Ireland's social calendar, drawing more than 22,000 visitors each year who gleefully downed tons of the famous native Galway Oysters.

For more info: Galway Oyster Festival



10. Battle for the Lake | Achill Island 28th September
Head to Achill Island for one great Autumn festival. This will be a weekend of action, music and fun as you join Ireland's top kitesurfers as they compete in the big final of the Irish Kitesurfing tour. There will be lots of watersports, great live music and so much more.

For more info: Battle for the Lake