Science Week is Ireland's annual celebration of the fascinating world of science, technology, maths and engineering. The week-long festival returns from the 12th – 19th November and this year is set to be the biggest one yet with hundreds of events taking place around the country.
The theme this year is #BelieveInScience and Science Week's aim is to promote the potential that science and discovery offer Ireland, today and in tomorrow's world.
Here's our pick of some top events around the country
1. Alien Species, Irish nightmare in the making | Castleblayney, Co. Monaghan | 13th November
Invasive Species – A real threat to your waters and your angling; Japanese Knotweed, Himalayan Balsam, Zebra Mussels, Asian Clams and many more exotic sounding non-native species threaten or valuable water resources. What can we learn from Lough Muckno anglers who have, so far protected their fishery from harmful invasive species? – Come along to this intriguing talk and find out for yourself…
More info: Cavan Monaghan Science Festival
2. The Bone Vault – The Poetry and Palaeontology of Heaney's Bog Bodies | National Archaeology Museum, Kildare Street, Dublin | 15th November
Through the lens of Heaney's poetry on bog bodies, the palaeontologist Prof. Michael Stephenson of the British Geological Survey, in conversation with the poet Prof. Iggy McGovern, will compare the methods of the poet and the palaeontologist, outlining the case for combining poetry and science to deliver greater understanding of the natural world. Featuring bog bodies from the National Museum of Ireland, the event offers unique insight into stories of science, poetry and human history.
More info: National Museum of Archaeology
3. Open Night at Blackrock Castle Observatory, Cork | 15th November, 6pm
Discover the wonders of the night sky with weather dependent stargazing with the Cork Astronomy Club. Find out how the telescope have changed our understanding of the Universe. And just how did the Universe get so big? Lots of great events at Cork's iconic observatory.
More info: Blackrock Castle Observatory

4. Why Fishing is not catching and how getting 'hooked' on citizen science could help | Emyvale Hub, Co. Monaghan | 16th November
River runner is a film narrated by salmon angler Alan Nolan and ecologist Kevin Corcoran and produced by Declan O'Mahony documenting the story of the Wild Irish Salmon and explores the challenges fish populations face in our rivers and lakes today. With the discovery of a salmon smolt near Glaslough in 2014, local angler Enda Fields, will chat about how citizen science can help our fish populations in North Monaghan.
More info: Cavan Monaghan Science Festival
5. Submarine Images and Videos from the Deep-Sea West of Ireland | Institute of Technology Tralee | 16th November
Have you ever wondered what lies a mile or more below the surface of the ocean on the west coast of Ireland? The Marine Institute Chief Scientist, David O Sullivan will bring you on a visit to the deep with the Remote Operated Vehicle on the Celtic Explorer. See Ireland's Cold Water Coral Reefs and much more.
More info: Kerry Science





6.Astronomy on the Burren | Geopark Burren Centre, Clare | 17th November
The clear skies of the Burren is the perfect location to watch the stars. Join Terry Moseley, from the Irish Astronomical Association, who will have several telescopes and powerful binoculars to show the wonders of the night sky, including beautiful double stars, star clusters, giant nebulae where stars and planets are currently being born, and the amazing Andromeda Galaxy, the 'big sister' of our own Milky Way Galaxy. Terry will also use a powerful laser pointer to point out the constellations and interesting stars, and the background stories as to how they got their names. You will also have the opportunity to see a meteorite – a piece of a broken-up former planet that collided with Earth very many years ago.
More info: Astronomy on the Burren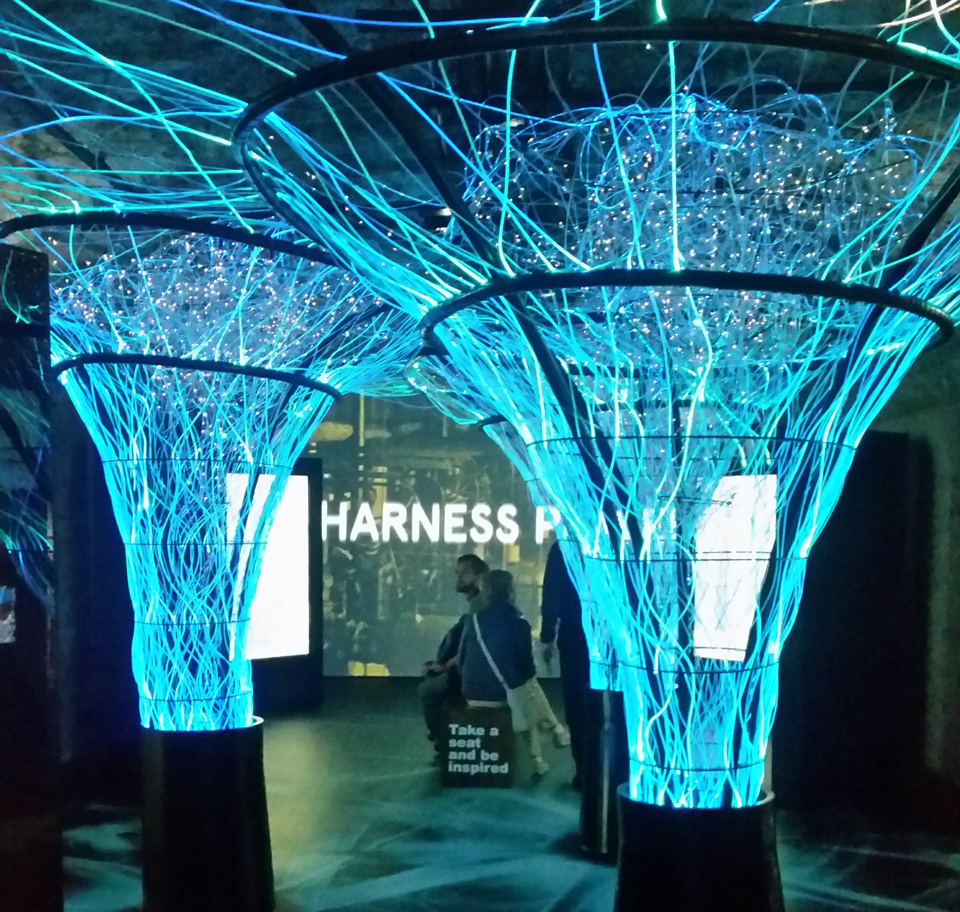 7. Sea the Stars | EPIC The Irish Emigration Museum | 18th November
Join renowned children's educator, Catherine McGuinness, for a special workshop focusing on amazing discoveries and inventions made by Irish scientists. Did you know an Irish scientist discovered hot chocolate? Or that another blew up a well-known Dublin beach? Come discover the stories of six Irish scientists who found fame abroad and engage with science in a hands on way as we re-imagine some of their most famous experiments! Oh, and taste some free hot chocolate! Perfect for: primary school children, teachers and families.
More info: Sea the Stars

8. Life in a Drop of Water | Institute of Technology Tralee | 18th November
The microscope can reveal things that the human eye can't see. Join in on the search for some 'interesting' life forms that are to be found in a drop of pond water. This is an interactive Microscope work for 10-14 year old children where they can observe what's seen through the lenses of a microscope onto a big screen to get some great images of tiny living creatures.
More info: Kerry Science
Visit the Science Week website for a full list of events