'Our Maritime Heritage: Irish Schooners, Fermanagh Cots and Belfast Colliers' is the second in a series of maritime heritage-themed conferences looking at schooners from around Ireland and the UK and the vital role they played in their local communities.
Tickets for the event are free and will take place on Friday 27th April in the Ulster Transport and Folk Museum. All tickets will also include a visit to the newly opened exhibition on the Carrickfergus schooner Result which now sits at the Ulster Folk and Transport Museum.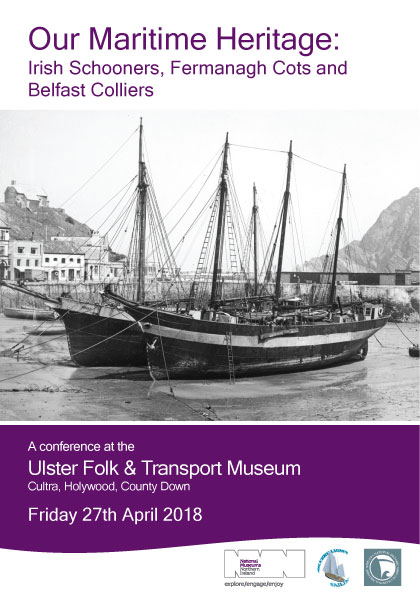 The day will feature a number of interesting talks highlighting this aspect of Ulster's unique maritime heritage. Speakers will include Kelly Wilson talking about Kelly's Colliers,  Fred Ternan on Fermanagh Cots and Maritime Heritage, Christopher Kenny talking about the Carrickfergus schooner Result, Joe Ryan talking about Irish schooners in WWII and James Elliot, Chair of Portaferry and Strangford Trust discussing Portaferry Vessels.
Tickets for this event are free but limited so don't miss out on this excellent event – book your tickets here.