Think you're an expert on all things Galway? Find out in our seriously tricky Galway maritime quiz!
1. The Galway Hooker is a traditional Irish boat and a symbol of Galway. Famously, what colour are their iconic sails?
The Galway Hooker is the traditional boat of Galway built of strong and hardy oak to withstand the rough seas of the Atlantic. The boats are easily recognised by their strong sharp bow and sides that curve outwards. They have one main sail and two foresails all on a single mast. Traditionally painted black with eye-catching red sails these beautiful boats are something to behold.
2. Where is Ireland's only true fjord located?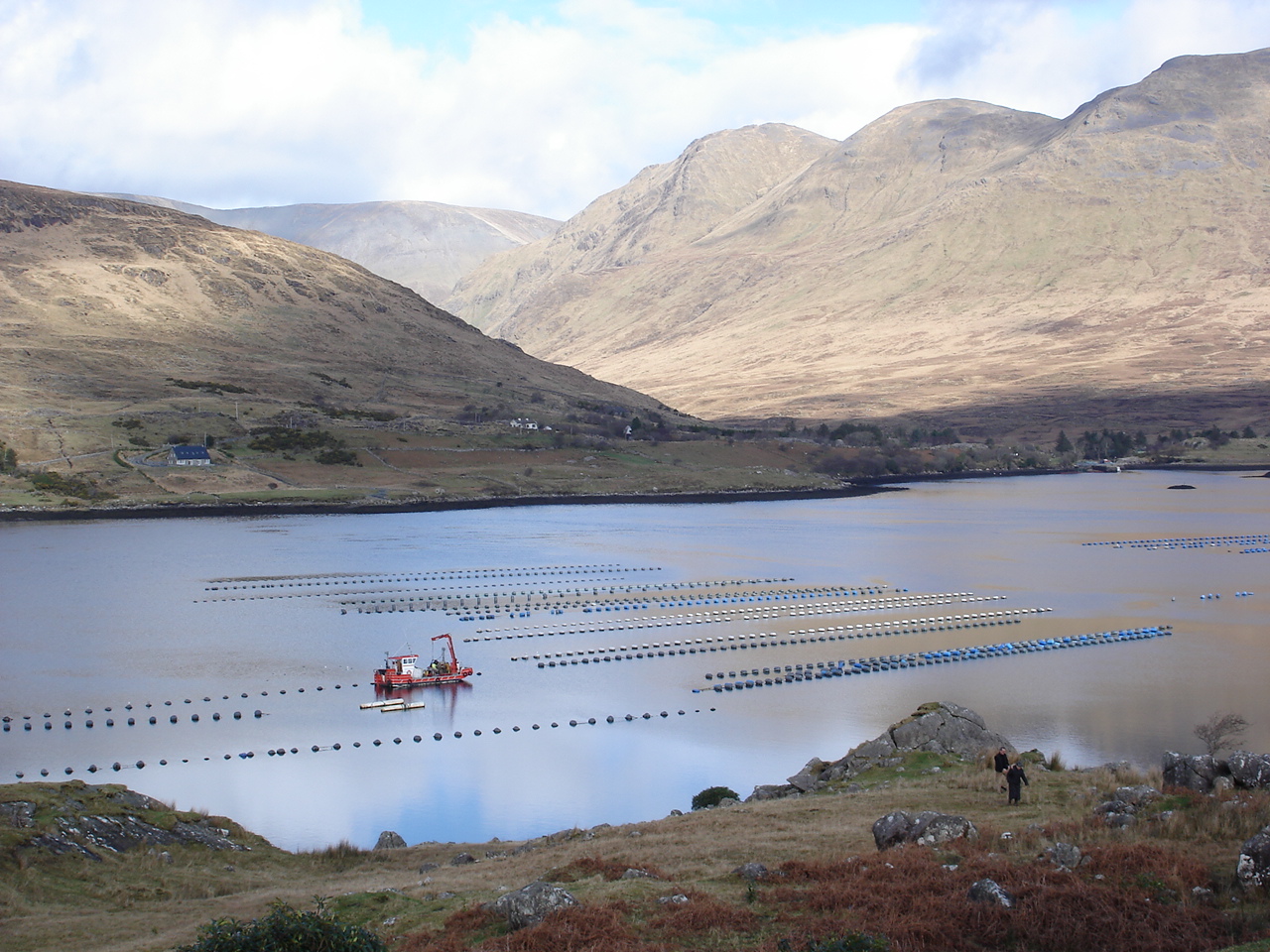 Killary Harbour is Ireland's only true fjord and It is 16 kilometres long and in the centre over 45 metres deep. It forms a natural border between Galway and Mayo.
3. Three islands make up the Aran islands. Inishmore and Inishmaan are two, what is the third.
The Aran Islands are a group of three islands, Inishmore, Inishmaan and Inisheer located at the mouth of Galway Bay. Inishmore is the largest of the three islands, and Inisheer the smallest.
4. The longest place name in Ireland is located along the Galway coast. What is it called?
Credit Santiago Ros
The longest place name in Ireland is Muckanaghederdauhaulia, a townland in the civil parish of Kilcummin, County Galway. In Irish, its name is Muiceanach idir Dhá Sháile, meaning "piggery between two briny places"
5. The SS Gairsoppa was torpedoed by a German submarine and went down 300 miles southwest of Galway. What precious cargo was she carrying?
On the 16th of February 1941 the SS Gairsoppa had been travelling with a convoy when she took a detour, making her way to Galway to refuel. A German U Boat fired upon her and she went down about 300 miles southwest of Galway with 85 men and a cargo full of silver bullion. The wreck was discovered in 2011 and an operation began to recover the cargo with an estimated value of £150 million. In July 2013 the US ship Odyssey Marine Exploration recovered 48 tons of silver, making it one of the largest and heaviest recoveries of precious metal from a shipwreck.
6. What do the Irish origins of the name Inishbofin mean?
The island's name comes from Inis Bó Finne, the Island of the White Cow. The legend goes two fishermen were lost in fog and landed on the enchanted floating island. They lit a fire, dispelling the magic and lifting the fog. They then saw an old woman driving a white cow along the beach. She struck the cow with her stick and turned it to stone.
7. MV Plassy, a steam trawler, wrecked on the rocks on Inisheer. What famous Irish tv programme can you see it in the opening credits?
MV Plassy was a steam trawler launched in 1940. On the 8th March 1960 while sailing through Galway Bay carrying a cargo of whiskey, stained glass and yarn she got caught in a severe storm and ran into rocks at Inisheer, Aran Islands. A group of locals rescued all the crew. Several weeks later a second storm washed the ship off the rock and drove it ashore. The wreck has now become a tourist attraction and came be seen in the opening credits of Father Ted
8. In 1649 a Spanish ship introduced what plague to Galway city?
Bubonic plague was introduced into the city by a Spanish ship in 1649. The outbreak killed at least 3,700 of its inhabitants and many were forced to abandon the city and settle temporarily in the surrounding countryside
9. A 12th century brooch was found last year on a beach on Omey Island, what was its design?
Omey Island. Image Oxana Maher
A rare 12th century kite brooch was found by a student from the US on a beach on Omey Island Connemara last summer. These types of kite brooches, named for their shape, were used to fasten clothes like cloaks and shawls. This rare brooch will be offered to the National Museum of Ireland.
10. In what decade was the iconic Blackrock diving tower at Salthill constructed?
The original diving tower at Salthill dates back to around 1885 with the Blackrock Tower constructed in the 1950's fast becoming an iconic feature as well as extremely popular bathing spot.
Maritime Galway Quiz
Sponge Bob's Square Pants!
Ah sure you gave it a go!
Pretty Ordinary Seaman
Not bád! It's a tricky quiz and you did way better than most people
Captain of LÉ Go hiontach
Wow, great work, you sure know lots about the Irish coast!
Gráinne Whale of an effort!
You're either a genius or a…..no, you're a genius, well done!
How did you do? Why not try your luck at one of our other quizzes!