Lots of great things happening this March, and with the seriously mild weather out there (big change from last year!), make the most of it and get out and have fun by the coast!
Here are our top picks of events around the coast for this month!
1. Dive Ireland 2019 | Tipperary 2nd – 3rd March
The Dive Ireland International Expo 2019 takes place in the Abbey Court Hotel in Nenagh Co Tipperary on the 2nd and 3rd March (this weekend). The annual event is a great chance to catch up on the best of what's happening in Ireland's underwater world.
There will be a whole host of fantastic talks including RMS Titanic Diver and Member of the Explorers Club Rory Golden, Clean Coasts Áine Purcell-Milton, award-winning filmmaker Ken O'Sullivan and UCD Sub Aqua Dive Officer Cathal O'Fearghail. Check it out!
 2. Quest Kenmare | 2nd March
Spring is here so it's time to take advantage of the fine weather and explore the great outdoors. And what better way to do so than with an ultimate challenge! Run, cycle and kayak across the spectacular mountains and valleys of the Beara Peninsula in this fun and exciting challenge.
3. Green Drinks: Climate Change – A time to panic? | 5th March JW Sweetmans pub, Dublin
Join the Irish Wildlife Trust for their monthly meetup Green Drinks. This month environmental activist John Gibbons will be talking about Climate Change. This is a great opportunity to learn more about the green issues that matter.
4. Voices from WW1: Experiences of Nurses and Medical Personnel | HMS Caroline, Belfast 5th March
This interesting event will explore the experiences of NI Nurses during the First World War through readings and diary extracts with a specific focus on those who served on hospital ships. After there will be a tour of the HMS Caroline with a living history performance to bring to life HMS Caroline's Sick Bay and the experiences of the medical men who served on board. This is a free event for adults but pre-booking is required.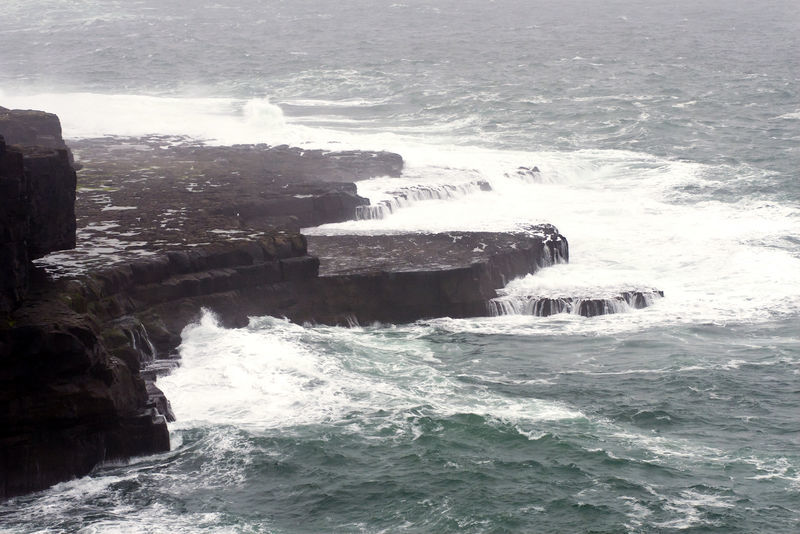 5. Inis Iron Meáin | 9th March
Now in its 16th year the Inis Iron Meáin, the original island road race returns to the scenic area of Inis Meáin on the Aran Islands on March 9th. There's a choice of courses a with a 5km or 10km road race or for more of a challenge 12km route which includes a beach run along Ceann Gainimh.
6. Carrigaholt Cultural weekend | Carrigaholt Co. Clare 15th – 17th March
Head west to the fishing village of Carrigaholt at the mouth of the Shannon for a weekend of celebration of the very best in West Clare and Loop Head culture, art and heritage. Activities will include Walking Tours, Talks, Wild Seashore foraging, Music, Dance, folklore and traditional fair.
7. Cinema Club Night on Spike Island | 16th March
Old prison on an isolated island at night pretty much is the perfect setting for a truly terrifying movie night. Not for the faith hearted, there will be night tours and a screening of the Conjuring 2 on Ireland's Alcatraz. This is a night you truly won't forget!
8. A Maritime People? A Conversation on the Irish Sea | Epic Ireland, Dublin 16th March
As part of the St Patrick's day festival, this talk will feature a panel of guests discussing why Ireland's maritime history and heritage is under-valued and how its potential to be better appreciated can be reached.
10. Maritime Parade | Kinsale 16th March 7.30 – 9 pm
The delightful Maritime Parade returns to Kinsale with an evening with a parade of colourfully lit boats sailing into the harbour and a spectacular fireworks display. Sounds like a magical evening to enjoy with the whole family.
10. Dingle International Film Festival | 21st – 24th March
Dingle is a must for movie buffs this March with the return of the critically acclaimed Dingle International Film Festival. A wide range or films, animations and shorts across all different genres from home and abroad will be screened throughout the weekend. There will also be a number of workshop and talks, plus it's a great excuse to go visit Dingle!

Find out more
11. Maritime Festivals coming up over the next few months!
---
Did we miss something? Know of the great coastal event coming up? Let us know and we'll add it to our free list! Get in contact: info@coastmonkey.ie