March is here and with it lovely longer days! Enjoy the best of the Irish coast with these great events – From festivals to runs, talks and walks, superb seafood and even something for your four-legged best pal, you've no excuse not to make the most of March!
Here's a few of the top events around the Irish coast this month.
1. Leinster's Sister: The sinking of the RMS Connaught | 2nd March @ National Maritime Museum, Dublin
This March marks the centenary of the sinking of the RMS Connaught, the lesser known sister ship of the famous RMS Leinster. The story of her tragic sinking 100 years ago will be brought to life by the distinguished author and historian Philip Lecane at an interesting lecture taking place in the National Maritime Museum on the 2nd March.
---
2. Celebrate 10 years of Bray Coastcare | 4th March @ Martello Hotel Bray, Wicklow
The Bray Coastcare group have been working tirelessly for 10 years to preserve and protect the local environment. They will be celebrating their 10 year anniversary by holding an open afternoon with stalls, presentations and more to inform the public about the work they do and the work of other local groups. All are welcome.
---
3. Ceilteach Aran Celtic Music Festival | 10th – 12th March Inis Mor, Galway
Ceilteach is a three-day festival celebrating Celtic music, culture and dance. Hosted on the gorgeous island of Inis Mor the event will have a number of events from concerts, celilis, readings and traditional music sessions down the pub! Sounds like the perfect excuse to get away to the islands for a weekend.
---
4. Harbour 2 Harbour | 17th March Dun Laoghaire to Howth
Looking for something different to do this St Patrick's Day? Why not get out and enjoy the fresh sea air and get some exercise all in aid of a fantastic cause. The annual Aware Harbour 2 Harbour walk is a beautiful scenic coastal 26km walk. You can start from either Dun Laoghaire or Howth and along the way there will be plenty of stops with refreshments, music and much needed toilet breaks to keep you going.
---
5. Dublin Bay Prawn Festival | 17th – 19th March @ Howth Harbour
Hop on the dart and head out to Howth to experience this fantastic seafood festival. Barbecued, whole, shelled, fried, skewered, marinated, sauced – however you like your prawns you'll find it at the stalls and in Howth's award-winning restaurants. With live music, fun and games and so much more it's the best way to spend the weekend.
---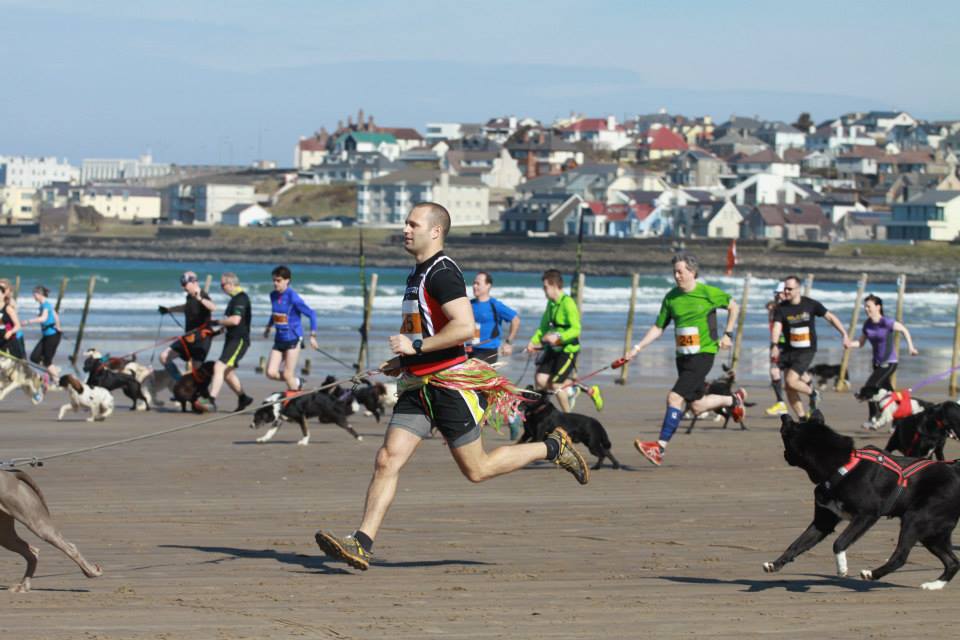 6. Waggy Races | 22th March @ Portstewart Strand, Derry
Waggy Races is a fun cross country run in which you team up with your four-legged friend! Taking place on the beautiful golden sands of the Portstewart Strand teams will run the length of the beach and back. It's open to walkers and runners and is sure to be a fun day out for you and your best pal.
---
7. Dingle International Film Festival | 23rd – 26th March, Kerry
Dingle is a must for movie buffs this March with the return of the critically acclaimed Dingle International Film Festival. A wide range or films, animations and shorts across all different genres from home and abroad will be screened throughout the weekend. There will also be a number of workshop and talks, plus it's a great excuse to go visit Dingle!