Irish solo sailor Gregor McGuckin will be celebrating today onboard his 36ft yacht Hanley Energy Endurance as he passes the Cape of Good Hope on the southernmost tip of Africa.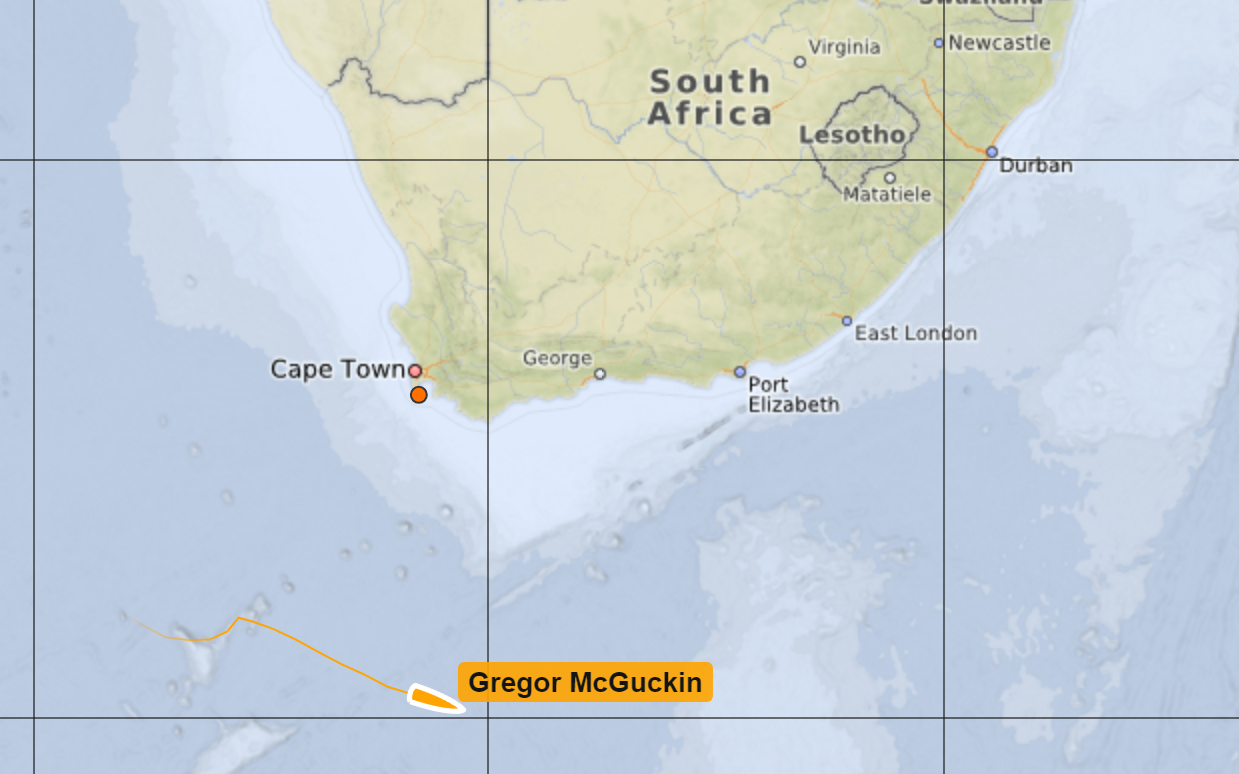 McGuckin now lying in 3rd place is now entering his 60th day alone at sea. He is competing in the Golden Globe Race. The race rules mean Gregor is not using GPS and therefore will struggle to record the exact time he passes the longitude that marks the Cape. The next of the Great Capes is Leeuwin, followed by the infamous Cape Horn.

The fleet has been battered by Southern Ocean storms over the past week. Just two days ago McGuckin's closest competitor, Norwegian Are Wiig, was rolled 360 degrees by a 10 metre breaking wave. The capsize broke his mast and damaged his hull. He is now under jury rig and is heading for Cape Town.
Speaking about McGuckin's progress, Campaign Manager Neil O'Hagan, said: "Some early decisions in the preparation stage are really paying off now for Gregor. The boat, the self-steering system, and the heavy weather preparations are being put to the test and thankfully standing up to it. It's very sobering to see a competitor being rolled 360 in his yacht. This is not normal even in the worst storms that we are familiar with. It just shows exactly how bad the conditions are down there."
McGuckin now faces a treacherous Indian Ocean Crossing, then a long leg across the Pacific before diving south the round Cape Horn. His ETA back in France is March 2019. CJ Fallon and the Marine Institute are launching a national primary school programme to track Gregor and learn about the ocean. It will be available to all primary school teachers on the CJ Fallon website. To follow progress see www.goldengloberace.com