As an island Ireland naturally has a long tradition of boat building.
From the early skin covered and wooden boats that still work the seas through to the impressive ocean-crossing giants of Harland and Wolff. Fishing vessels have always been important part of the fleet and this has led to the evolution of some distinctly Irish boats. Perhaps most notable among these are the iconic red-sailed Galway Hookers.
The Galway Hooker is the traditional boat of Galway built of strong and hardy oak to withstand the rough seas of the Atlantic. The boats are easily recognised by their strong sharp bow and sides that curve outwards. They have one main sail and two foresails all on a single mast. It's a gaff-rigged sailing boat meaning the sail is four-cornered, fore-and-aft rigged, controlled at its peak by a pole called the gaff.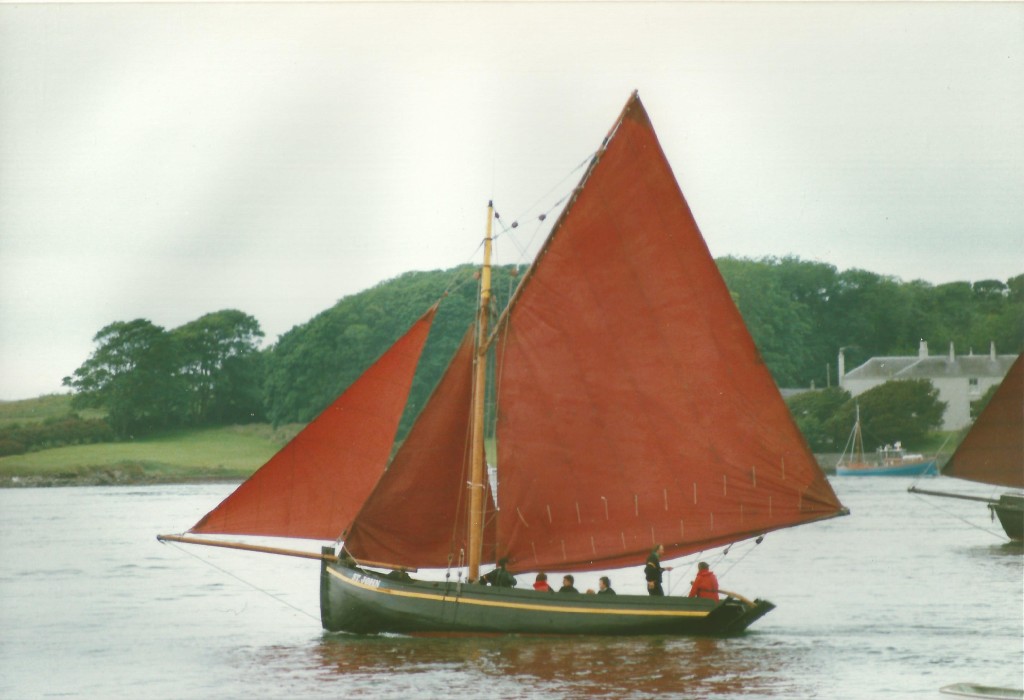 Traditionally painted black with eye-catching red sails these beautiful boats are something to behold. Along with the Claddagh ring, they have become a much-loved symbol of Galway, something unique to the county.





There are four types of Galway Hooker: Bád Mór (35 – 44 ft) and Leath Bhád or "half-boat" (28 ft), being the two bigger varieties, were used to transport turf across Galway bay. Gleoiteog  and the Púcán (both 24 – 28 ft but differently rigged) were used more commonly for transporting people and fishing.
While the name Hooker comes from a dutch word the exact origins of the distinctive boat is not clear. They may have originally come from Norse or Cornish designs but they have evolved today into something unique and distinctive that Galway is proud to call their own.