August is full to the brim with fantastic festivals so if you love seafood, the great outdoors and maritime heritage you're really spoiled for choice!
Here's our top picks for August
1. Cleggan | Claddaghduff Festival of the Sea 3rd- 14th August
A wonderful festival set in the seaside villages of Clegan and Claddaghduff located in beautiful Connemara. The week long festival is a celebration of the sea with lots of family fun and events including treasure hunts, traditional music, a screening of the fantastic documentary Atlantic, nature walks, island trips seafood buffets and so much more.
More information: cleggancladdaghduff.com
2. Friend and Foe 1917 | Dunmore East, Waterford    4th – 5th August
Two days commemorating the rescue of Kurt Tebbenjohanns, captain of the mine laying U-Boat UC44 by three Dunmore men but also remembering all those who lost their lives in WW1 activity in Dunmore East waters in 1917. Throughout the weekend there will be concerts, exhibitions, talks and walks.
More information: Friend and Foe 2017
3. Arklow Maritime Festival | Arklow, Wicklow    4 – 6th August
Maritime heritage is at the heart of Arklow and the unique history of the town and spirit of maritime culture is brought to life in this wonderful weekend of fun and events. There will be plenty of ships with the LÉ Orla, INFOMAR research vessels and Ardglass Vikings visiting.
For more information: Arklow Maritime Festival
4. Greencastle Regatta | Greencastle, Donegal   10th-13th August
Greencastle Regatta is one of the longest running Maritime Festivals in Ireland and its four days of fun-packed festivities celebrating maritime heritage along the Foyle. There will be activities for all ages on the shore and on the water plus live music each evening on the main stage with some of Ireland's biggest headliners. If it's anything like last year expect the full itinerary to include kayak lessons, kids treasure hunt, fun fair, fisherman's games, local artists, pet show, a darts competition, annual blessing of the fleet, dance sessions and much more. Come along and enjoy the Ceol agus Craic!
For more info: Greencastle Regatta
5. Carlingford Oyster Festival | Carlingford, Co. Louth 11 – 14th August 
The beautiful and historic town of Carlingford has a really great festival. The Carlingford Oyster Festival offers a four-day fun-filled festival for the whole family and is packed with traditional children's activities including a magic show, face painting, the ever popular Teddy Bear's Picnic, free kayaking in the harbour, children's funfair & bouncing castles
For more info: Carlingford Oyster Festival





6. Valentia Island King Scallop Festival | Valentia Island, Kerry  19th – 20th August
The annual Valentia Island King Scallop Festival is a family-friendly celebration on the beautiful Valentia Island with live music, entertainment, competitions and at the heart of it the delectable scallop! The weekend will see this little mollusc being served up in a number of tasty dishes and the highlight of the festival for many will be the cook-off and crowning of Mr King Scallop!
For more info:  King Scallop Festival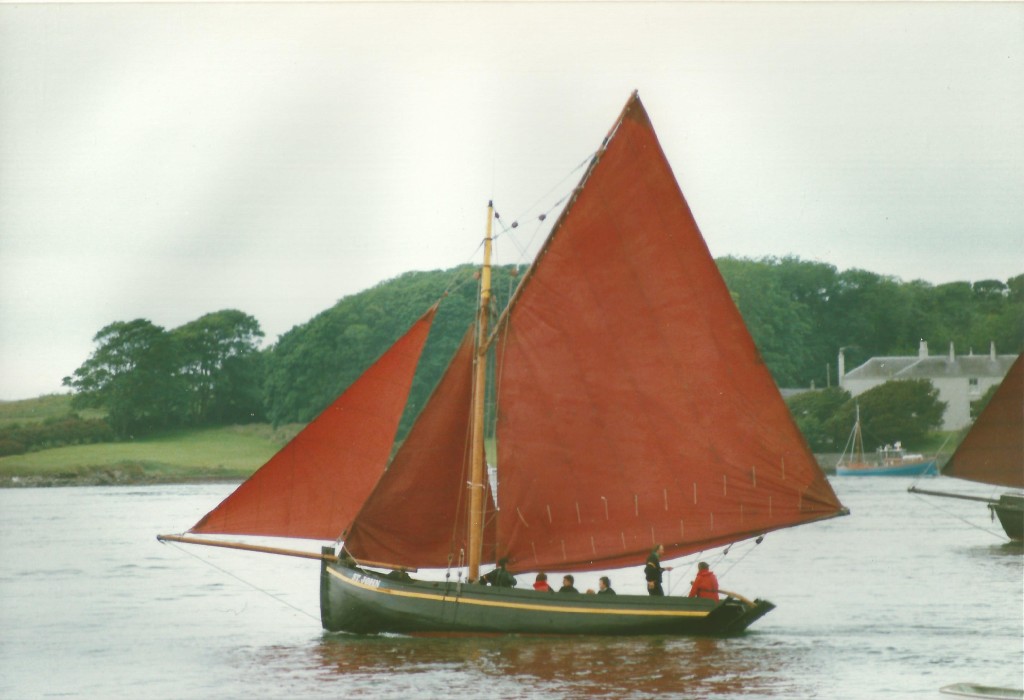 7. Cruinniú na mBád | Kinvara, Galway   19th – 20th August
Cruinniú na mBád is a wonderful festival to celebrate the iconic Irish boat that is the Galway Hooker. See the mighty Hookers in action once again in the waters surrounding Kinvara.  There's lots of other types of craft sailing and competing with each other and another highlight of Cruinniú na mBád, Kinvara is the Climin. A great festival and well worth visiting!
For more info: Cruinniunambad.com
8. National Heritage Week | Locations around the country 19th – 27th August
Heritage Week returns with events across the country to celebrate and promote our natural, built and cultural heritage. With many of the events being free it's a great chance to get involved and learn more about the unique heritage of our island.
For more info: National Heritage Week
9. Dalkey Lobster Festival | Dalkey, Dublin   24th – 27th August
The Dalkey Lobster Festival takes place in the chilled out village of Dalkey and the festival see's a fusion of local seafood with the best of current global jazz musicians and lots of fun events for all the family to enjoy.  There are lots of free events on throughout the day. It's a fantastic weekend for all the family. So head along and enjoy some crab, lobster and all that jazz!
For more info: Dalkey Lobster Festival